The Northern California Reined Cow Horse Association (NCRCHA) is a non-profit organization founded in 2000 in Red Bluff, California.
Our mission is to help promote the reined cow horse equine sport by providing members a place to show horses in herd work, reined work, fence work & boxing classes along with participating in educational seminars & riding clinics the association provides.
The NCRCHA encourages membership participation & fun. If you haven't shown with us, check out what we have to offer in the range of classes & awards — everything from pros to beginners at an affordable price and with fun!
First off, hats off to a fantastic first season back for NCRCHA! Thank you for supporting our efforts to bring Cow Horse action back to Northern California!
"The strength of our organization lies in the collective wisdom, experience and diverse talents of our Board Members." Alice Wong
It is the time of year when we look for nominations for Directors of the NCRCHA Board. We amended our bylaws in August 2023 to seven (7) Directors.
This year has been a learning experience for all of us. Although we are the Northern California Reined Cow Horse Association, we need Directors to represent Northern California, Southern Oregon, and Western Nevada. These are the areas in which we draw exhibitors to our events. It is vital to our continued success that we represent our membership in these areas. We strive to maintain an effective board and for our Club to grow, we need individuals that can represent us in these areas.
Our directors give the gift of time to our equestrian community. If you are interested in promoting reined cow horses, ranch horses, supporting youth, and ensuring that we all have a place to go show horses and meet like-minded people, we want you!
A few things about the Board:
Board members must be in good standing (NCRCHA and NRCHA membership dues paid) to be a Director.
Elections for Directors will be held before Dec. 31,2023.
The officers are elected by the Board of Directors at the first meeting of the year. This year we will have a Board meeting and general membership meeting on January 13, 2024, after completion of Saturday's horse show. This will be in conjunction with a dinner & awards presentation for the completed 2023 season.
Our board is a working Board. We ask you to keep in mind the following expectations, duties will include serving on a committee(s), finding volunteers to work, soliciting sponsorships, and having a positive attitude is a must!
We meet on the 3rd Monday of the month. If we do not have any business to conduct, we will defer the meeting to next month. In the new year we will meet via Zoom for all meetings. Meetings can be done in an hour or less if we stay on track. Board Packets are sent out a few days ahead of the meeting. We ask if you cannot attend that you let us know ahead of time.
If you are interested in participating on the Board or if you would like to nominate someone, please CONTACT US.
Look here for informative equine health care, horsemanship articles and other equine related news.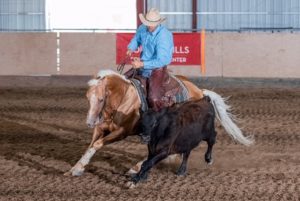 Submitted by Sabrina Thomas Comparatively speaking, I'm a rookie cow horse rider. I've ridden all types of horses my whole life, all 34 years of it, but cow horses reignited
Read More »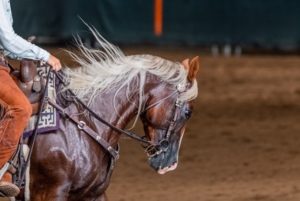 Below is a list of helpful articles on the latest in vaccination and worming protocols as well as how to be prepared for an emergency from Zoetis. What vaccines does
Read More »