The Northern California Reined Cow Horse Association (NCRCHA) is a non-profit organization founded in 2000 in Red Bluff, California.
Our mission is to help promote the reined cow horse equine sport by providing members a place to show horses in herd work, reined work, fence work & boxing classes along with participating in educational seminars & riding clinics the association provides.
The NCRCHA encourages membership participation & fun. If you haven't shown with us, check out what we have to offer in the range of classes & awards — everything from pros to beginners at an affordable price and with fun!
Congratulations to Crystal Lashinco!
She won a free stall for the NCRCHA show on July 8 & 9, 2023 by submitting her photo on the NCRCHA Facebook page. The photo of her and her 2012 mare "Dualon Chic" (Chic Please x Dualano) is from the Reno Snaffle Bit, Non Pro Bridle Class in 2022. We can't wait to see them in July!
When I sum up what my goal is this year, it is to facilitate changes that achieve a successful future and leave a clear path forward for the next Board. 
NCRCHA was established by very qualified horsemen and horsewomen over 20 years ago. They saw a need and filled it.  I became a member somewhere around 2011. When I first came to the club shows, I had no idea what I was doing.  I was riding a 16 hand, predominately white paint horse so it wasn't like I could "blend in" and my ignorance go unnoticed. What captivated me was how helpful and kind the members, exhibitors, judges, and trainers were. Everyone cheered, congratulated, and championed each other.  That is still true today.
As with all things, time and circumstances change. Northern California has experienced a loss of trainers and venues, then add COVID to the mix and you can see where that led.  It is time to get back on track and make Northern California a place that trainers want to call home.  A place our exhibitors can come and feel the same kindness and helpfulness that I experienced.  Supporting the NCRCHA shows, the event venue, promoting our sport and each other is one way to do that.   Our people are devoted and enthusiastic about the sport of Reined Cow Horse. They are passionate about the things they love. Our youth are undeniably good citizens with incredible family support systems.  Our community has some of the best cow horses and ranch horses in the state. When we all come together, we will be unstoppable.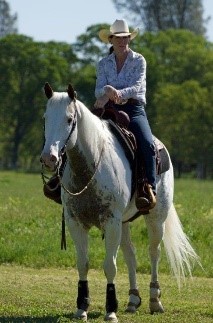 "The people who are crazy enough to think they can change the world, are the ones who do." 
— Steve Jobs
Look here for informative equine health care, horsemanship articles and other equine related news.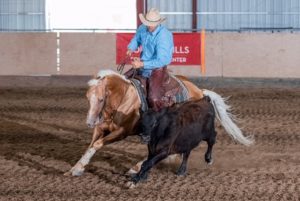 Submitted by Sabrina Thomas Comparatively speaking, I'm a rookie cow horse rider. I've ridden all types of horses my whole life, all 34 years of it, but cow horses reignited
Read More »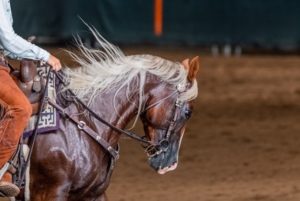 Below is a list of helpful articles on the latest in vaccination and worming protocols as well as how to be prepared for an emergency from Zoetis. What vaccines does
Read More »